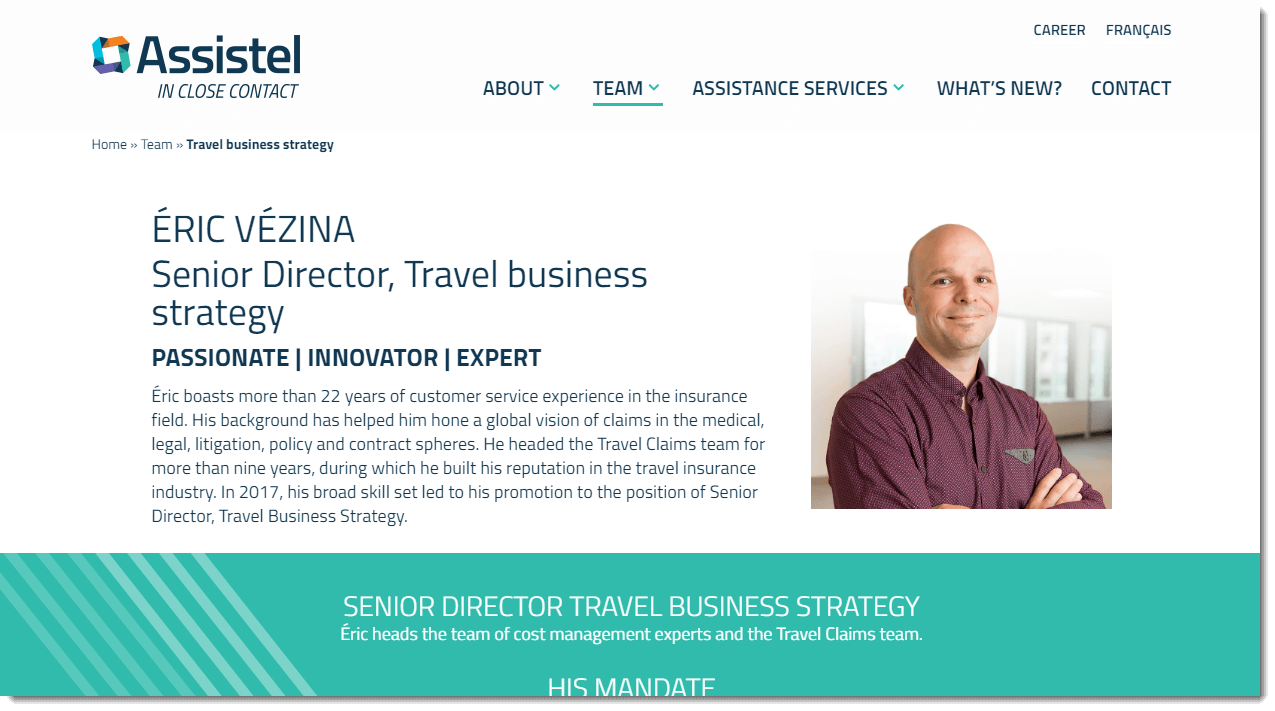 Important Assistel Appointment
Assistel is pleased to announce the appointment of Éric Vézina to the position of Senior Director, Travel Business Strategies.
As part of his new duties, Mr. Vézina will be in charge of the travel strategy and the development of international partnerships. In this capacity, he will lead the strategic and operational directions of Assistel's various travel teams and ensure the financial performance of customers.
Mr. Vézina has many years of travel insurance experience and held the position of Manager, Travel Claims before being promoted to this new key position. His cost management skills combined with his stellar reputation and commitment to customers and partners will help him fulfil the Assistel promise.
"This organizational change is in line with our desire to optimize the financial performance of our customers in a market that is constantly evolving. For more than 25 years, we have stood out for our recognized expertise in the travel assistance field. This new structure reaffirms our commitment to our customers," said Assistel General Manager Suzanne Blaquière.